Even though our events calendar is still being subdued by the pandemic, there are plenty of things to see and do right now in Sarasota. Usually, February is a busy month since the return of seasonal residents brings a bit more buzz to the city. Sarasota's remarkable cultural institutions are always at the top of our list for personal enjoyment and preferred recommendations for visitors. This month's can't-miss venue is the Sarasota Art Museum (SAM), where visiting and permanent exhibitions offer a delightful escape from any doldrums. The onsite shop and bistro add to the museum's allure – you can make a day out of touring galleries and savoring artful fare.

So, what's on display at SAM right now? In addition to the permanent collections inside the galleries and on the grounds, two visiting exhibitions with wildly different aesthetics celebrate the natural landscape. The Janaina Tschäpe retrospective Between the Sky and the Water is a vibrant multimedia exploration of terrain, both figuratively and abstractly. With sublime hues, Architecture for Nature celebrates the nature-centered work of architect Carl Abbott, inviting a thoughtful review of how the built and natural environments can harmonize through the artful creation of space.

SAM is currently open to the public; visitors are required to observe COVID-19 protocols. Galleries are closed on Tuesdays. .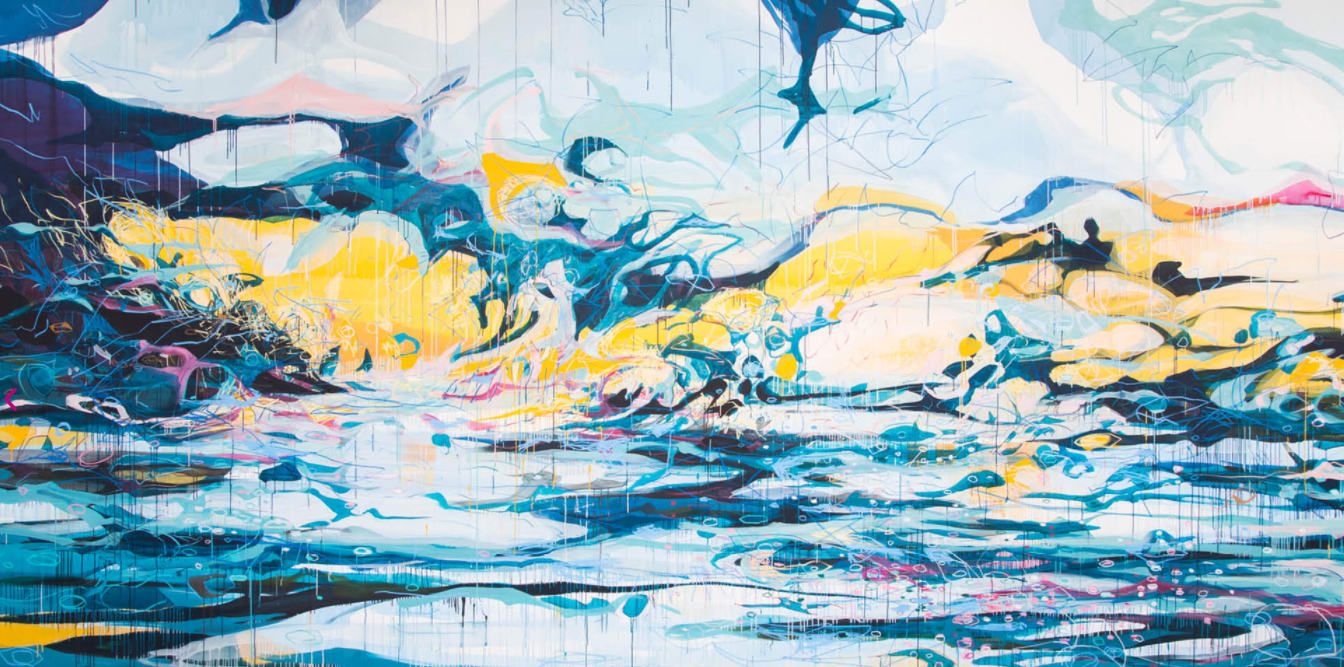 Janaina Tschäpe, Gush (2014)

Casein and watercolor pencil on canvas
Photo: Teresa Lojacono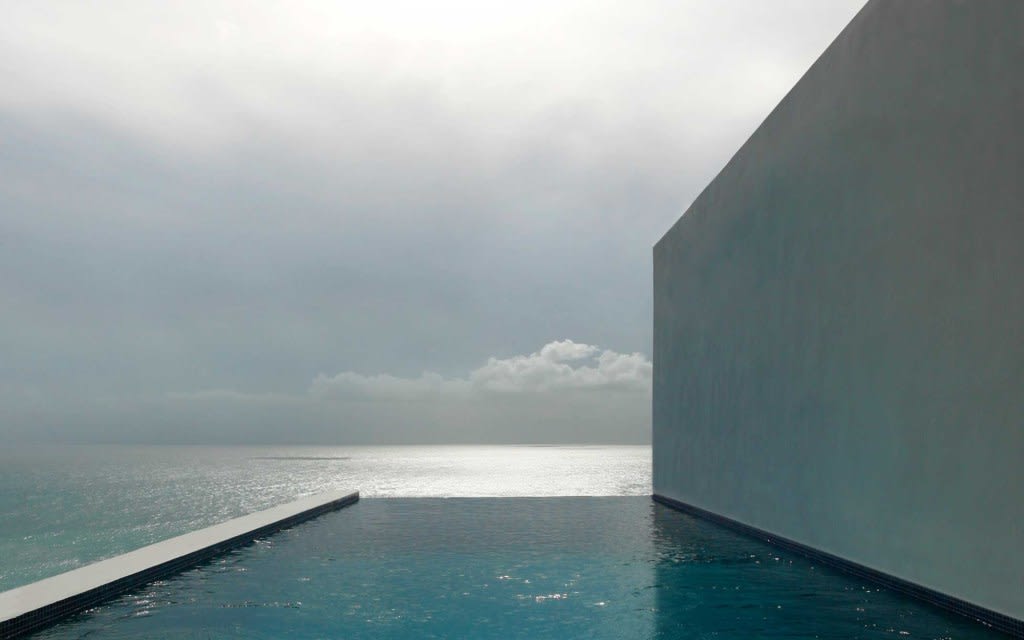 Caribbean Hilltop Residence
Steven Brooke Studios