Sarasota is a luxury beach town that has award-winning beaches and a hot real estate market, but also some of the best views in the Sunshine State. Read on for the scoop on the best views in Sarasota as told by two prominent locals.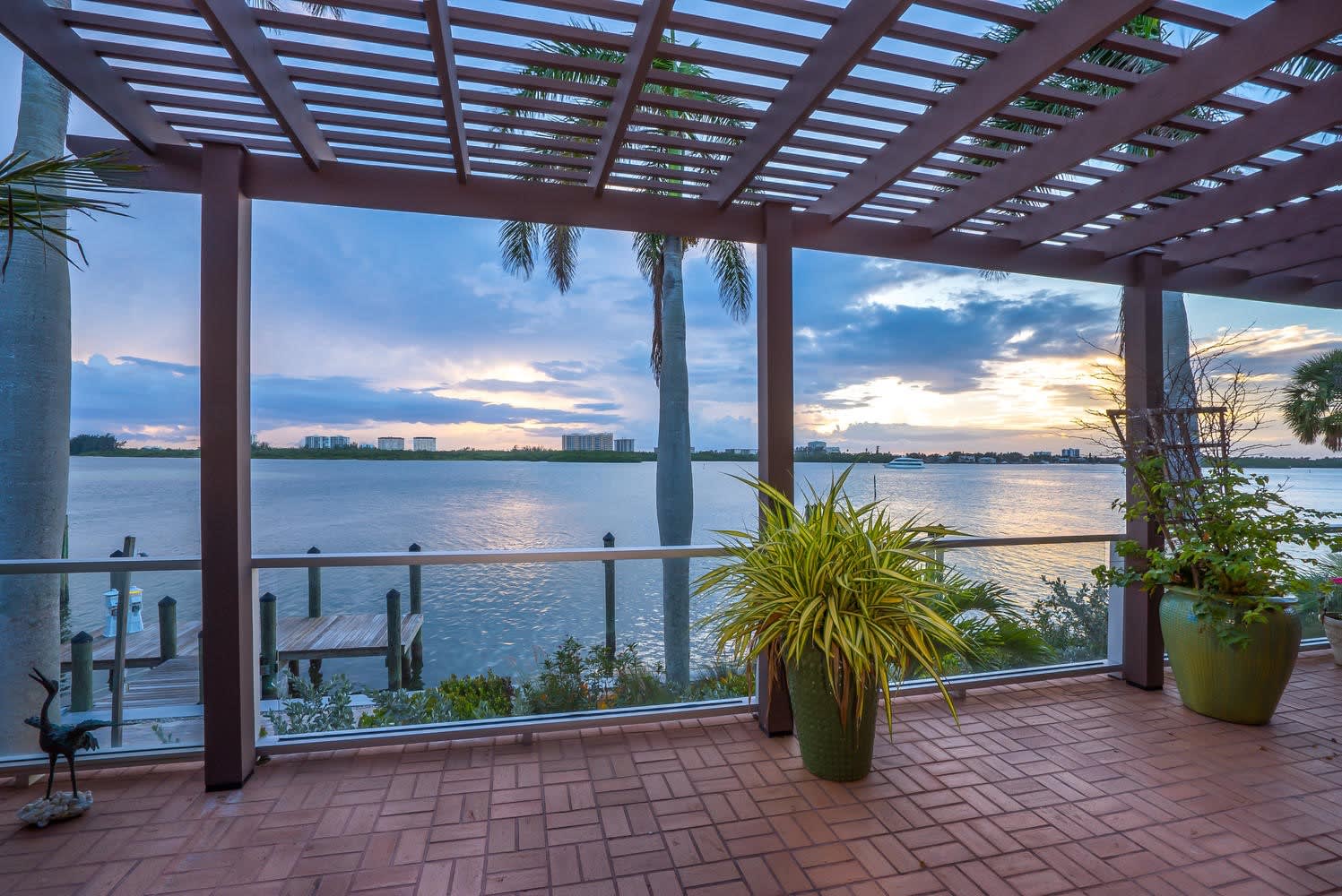 VIEWS FROM THE RINGLING BRIDGE
When crossing the bridge on foot or by car, you're in for a dazzling view no matter which direction you're heading. Driving from Bird Key to downtown Sarasota, you'll see the skyline of one of the top real estate markets in the city, where waterfront homes sell for over $3 million, like this one sold by the
Loeffler & Rooks Morris Group
. And yet less than twenty years ago, this view didn't have half as many new condominiums and business centers—a testament to the city's growing industry.
NORTH END OF RINGLING BRIDGE: DOWNTOWN SARASOTA
Ringling Bridge is one of the most popular treks in town, especially at sunrise and sunset. When living in Sarasota, you'll frequently have friends ask if you want to "walk the bridge" and this is the bridge they're referring to. Immediately to the right before touching the mainland, you'll see two of Sarasota's newest luxury condominiums, ONE88 and Aqua in Golden Gate Point. Love this view? Check out
this stunning residence
the Group sold in Aqua. With unobstructed views of the Bay and Ringling Bridge, the buyers loved the condos so much they
bought two
!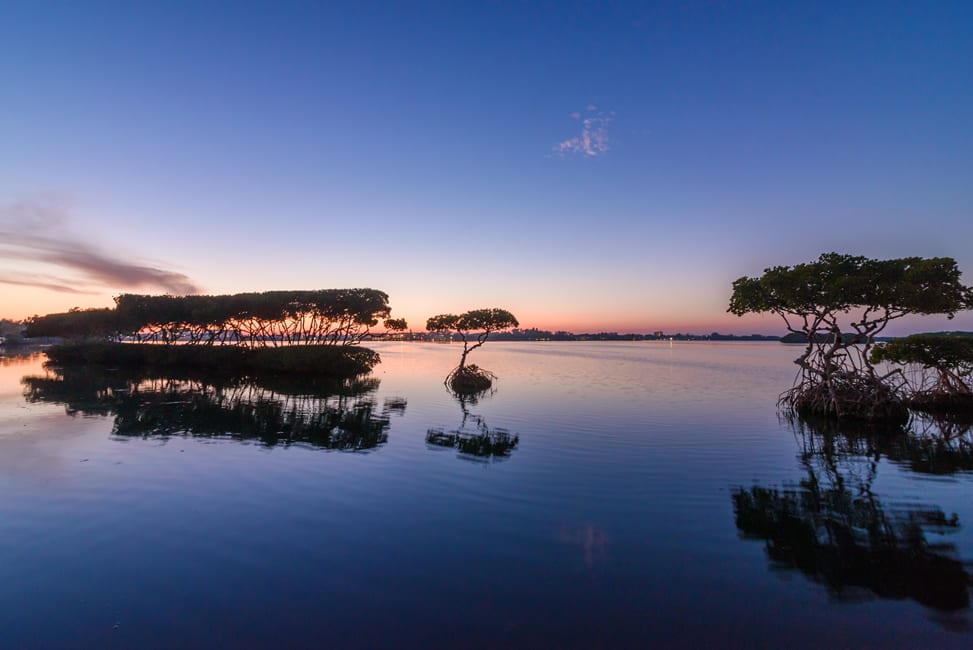 SOUTH END OF RINGLING BRIDGE: LONGBOAT KEY
As we said, there are many great views of the sunset, but none are quite as good as the view from 3612 Fair Oaks Place in Queens Harbour. Plus, it's close to Mote Marine Laboratory, where you can get an up-close glimpse of marine life and
Euphemia Haye
—one of Sarasota's most romantic restaurants.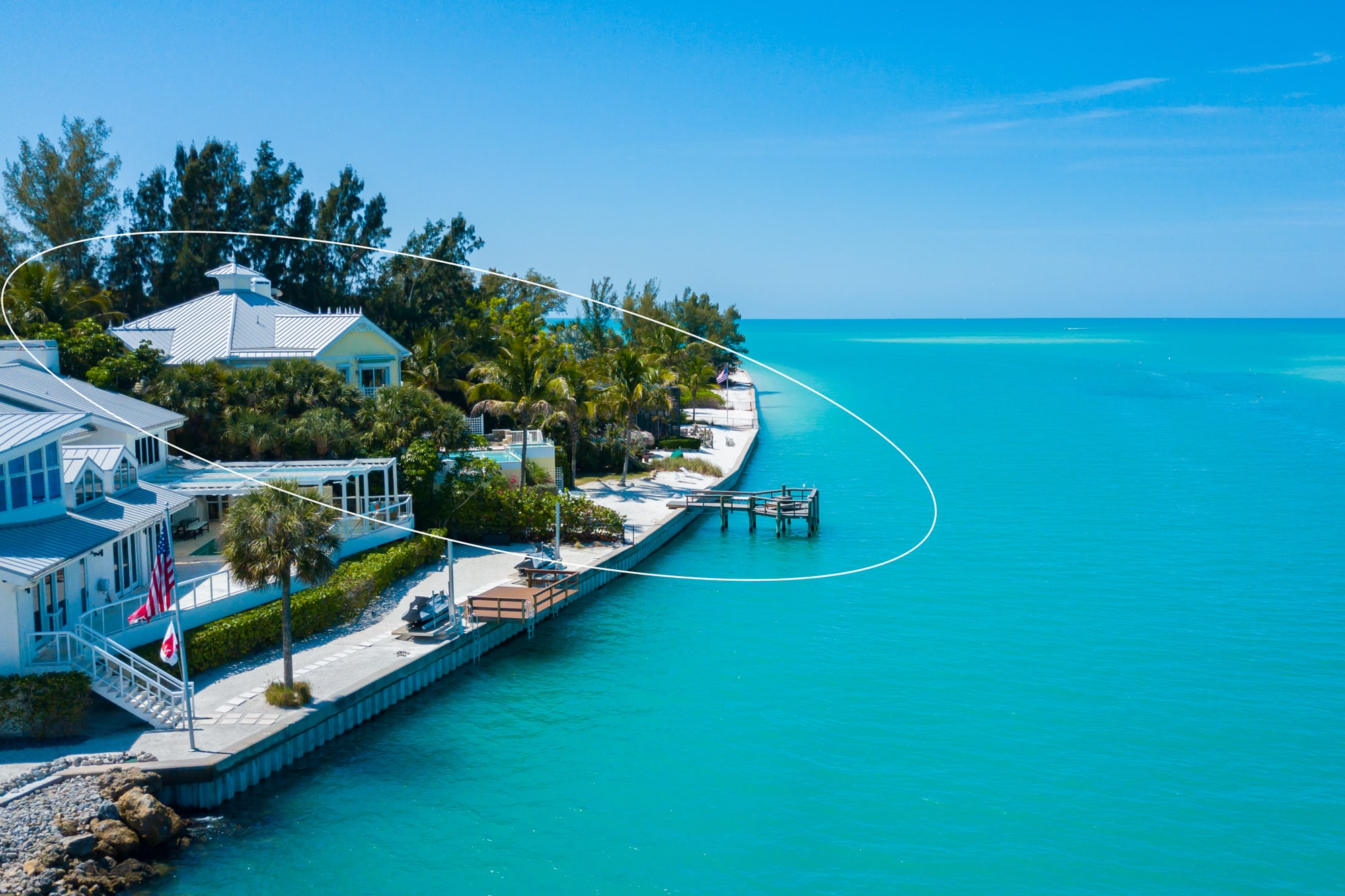 VIEWS FROM LIDO KEY
Lido Key delivers breathtaking beach views, along with sunrises and sunsets, and Lido Beach is walking distance to one of Sarasota's main shopping areas—St. Armands Circle. If you prefer to live in the heart of this bustling, yet laid-back oasis, consider
Lido Shores
.
Just a short drive or walk to St. Armand's and Lido Key, they have priceless Gulf to Bay views, private beach access, and some of the most iconic real estate in all of Sarasota.
VIEWS FROM LIDO BEACH
Lido Beach's displays equally awe-inspiring views. Plus, if you head to the very southern tip of Lido, you'll hit South Lido Key Beach—a beautiful beach and park the sticks right out into the Gulf.
Want to enjoy
drinks
right on the beach? Head to the Lido Key Tiki Bar right behind the Ritz-Carlton Beach Club for delicious cocktails and food. Many people do not know about this spot or think it's only for Ritz-Carlton guests, but it's open to the public!
ST. ARMANDS CIRCLE
BAYFRONT PARK & MARINA
On arrival at Bayfront Park you'll immediately feel the wind on your face and smell salt in the air. Sarasota locals tend to come to walk their dogs, or to exercise on the track that loops the entire park, or even for their kids' playtime in the fountains. Bayfront Park offers a little bit of everything— You'll see families in the grass with a full picnic, and hammocks hanging in the century-old Banyan trees. At Bayfront, you will feel the Sarasota wellness vibe.
VIEWS FROM SIESTA KEY
SIESTA KEY VILLAGE
Most beachgoers don't leave the key without a stroll through Siesta Key Village. You'll find boutique shopping and plenty of delicious eats like treats made with liquid nitrogen at
Sub Zero Ice Cream
and delicious donuts at Meany's Mini Donuts & Coffee House.
SIESTA KEY BEACHES

In addition to the famous Siesta Key Public Beach with its iconic, colored lifeguard stands, there are a few lesser-known stops that offer endless ocean views and fun.
In the Village, just at the end of Avenida Messina, beach Access 2 - or "the Broken Pier" as locals call it - is a popular stop for watching the sunset,
taking beach photos
or walking on the beach. Or, off the South Bridge, Crescent Beach has the same powdery sand, plus impressive limestone rock formations just off shore. It is one of Sarasota's most popular snorkeling spots. Further South, towards the end of the key, Turtle Beach offers a golden, rougher sand. It tends to garner less attention, making it a less-crowded beach for sunset views.
There's no better place to call your "beach get-away" than this west of trail
residence
with stunning waterfront location and proximity to both Siesta Key and downtown Sarasota.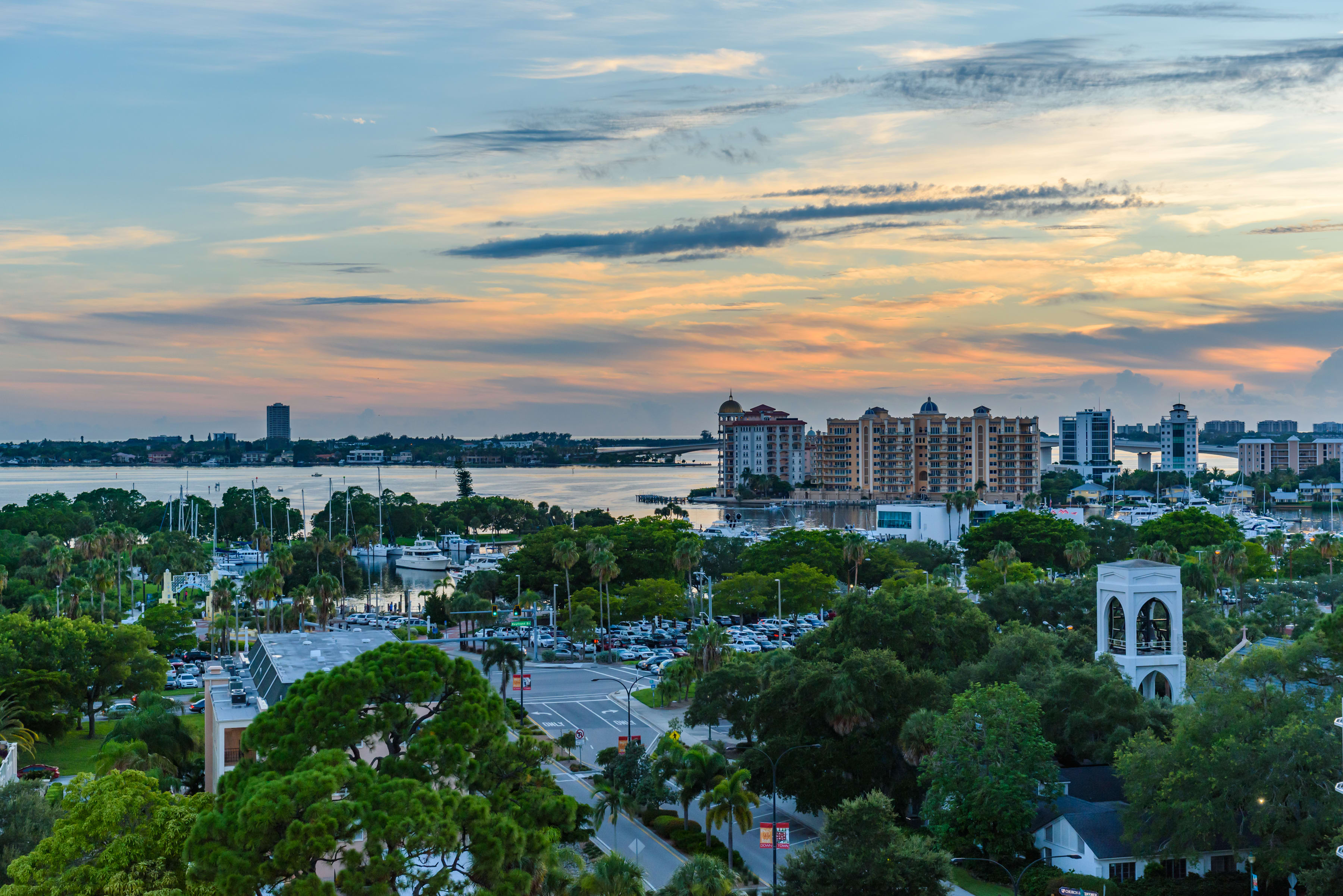 VIEWS OF THE CITY FROM THE WESTIN ROOFTOP
One of the newer additions to SRQ, The Westin Sarasota may have the best view of downtown Sarasota and the bay. Come here for rooftop drinks, a romantic date, or even a pool day. The new
Sansara
residences, located gateway of downtown and historic Burns Court, is within walking distance to the Westin and other Sarasota nightlife destinations. Plus it has its own Zen-inspired pool!